American Soda
sent us some free items to review. One of those items was
Lucky Charms cereal
.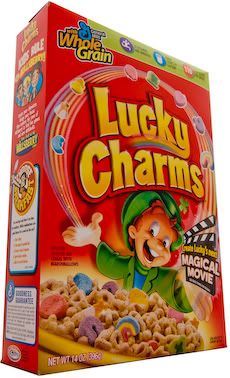 Gabriella is seven years old. Isabella is four years old. Connor is three years old, and Cameron is 1 1/2 years old. They all loved Lucky Charms, especially the marshmallow-like charms in it. Gabby and Bella ate it with milk. Connor and Cameron ate it dry as a snack.
Take a look at the video and listen to what they thought of it and decide for yourself whether or not you think your kids would be just as happy to have some Lucky Charms cereal.
Stay tuned for future reviews of some of the other items sent to us by
American Soda
.
*We received a product for this review on behalf of the company. All opinions are solely our own. Others who may use this product or service may have different opinions.*